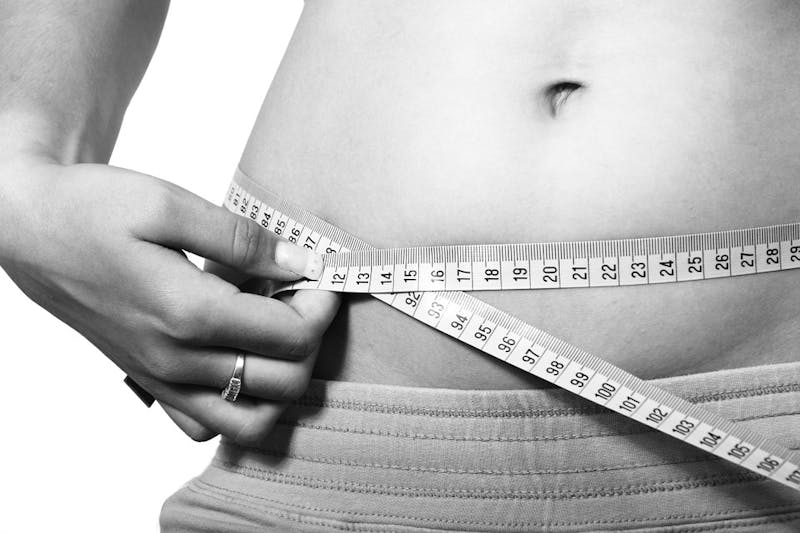 When you think about fat, you might not think about the types as much as you think "I just want it gone!"; but recognizing the different types of body fat is important in determining your risk of developing certain health problems. While some fat is nothing more than a cosmetic issue, other types of fat can increase your risk of developing diabetes, heart disease, and even dementia.
Brown Fat
Brown fat, also called Brown Adipose Tissue or BAT, is found mostly in the back of the neck. This type of fat is beneficial and helps convert the calories from the food you eat into heat to keep your core temperature warm.
Brown fat acts like a muscle when triggered by a dip in body temperature. When it's cold outside, or when you're standing in a cold shower or swimming in a cold ocean, your brown fat starts to burn calories for energy to heat the body. On average, a normal weight adult stores 2 to 3 ounces of brown fat, which burns about 250 calories over the course of 3 hours.
White Fat
Your body holds significantly more white fat than brown fat. Unlike brown fat, which burns energy, white fat stores energy, but that's only one of its jobs. White fat also plays a role in hormone production and the control of insulin. Having too much white fat can make the body less sensitive to insulin, and as a result, can lead to insulin resistance and, eventually, diabetes. White fat is categorized even further into two types: subcutaneous and visceral.
Subcutaneous Fat
Almost 80 percent of fat is subcutaneous fat. This is the type of fat that lies just below the skin's surface. It's the fat that's measured when determining body fat percentage; and it's also the fat that's typically responsible for the appearance of cellulite (although cellulite is much more complicated than this and a story for a different day).
Subcutaneous fat exists all over the body, but it's most common in the thighs, hips, and belly. Unlike brown fat, which burns energy, subcutaneous fat stores energy. That's why, if you regularly eat too many calories, these fatty areas will continue to grow.
Visceral Fat
Visceral fat is the deep fat that wraps around the inner organs and can cause serious health problems. Having a lot of visceral fat increases your risk of diabetes, heart disease, stroke, and dementia. Typically, visceral fat is found in the stomach area. A big waist and/or belly is a good indication that you have a lot of visceral fat.
Women with a waist circumference of more than 35 inches and men with a waist circumference of more than 40 inches are the biggest risk of developing serious diseases.