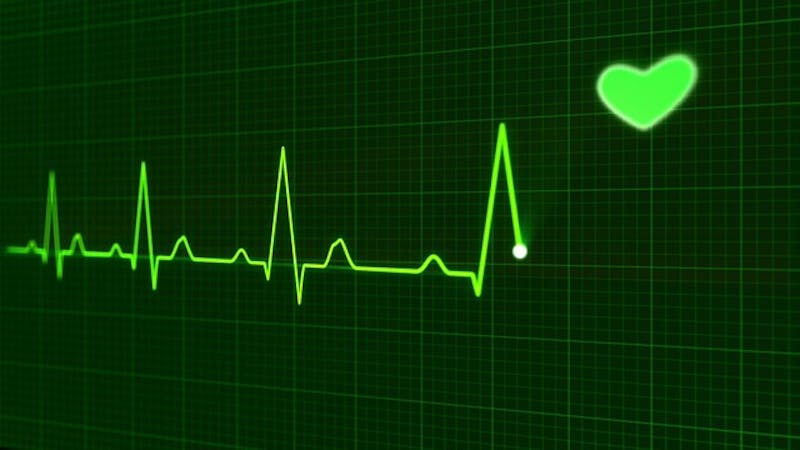 Right now, it's estimated that 2.7 to 6.1 million people have atrial fibrillation, or AFib, a type of irregular heartbeat. When someone has AFib, the beating of the upper chambers of the heart, called the atria, is irregular and the blood doesn't pass from the upper chambers of the heart to the lower chambers of the heart (called the ventricles) as well as it should.
Many people with AFib don't even realize they have it because they have no symptoms. Other people experience heart palpitations, lightheadedness, fatigue, shortness of breath, and chest pain. Even in those without any symptoms, AFib increases the risk of stroke by 4 to 5 times – and more than 750,000 hospitalizations occur each year because of the condition.
Current treatment for AFib includes medications, surgery, and lifestyle changes – usually a combination of all three. One procedure used to treat AFib is called cardiac ablation. During this procedure, catheters are inserted through a vein in the groin and threaded to the heart. These catheters are used to scar small areas in the heart that may be responsible for the abnormal heart rhythms.
The problem with cardiac ablation is that 30 percent of people typically need a repeat procedure to keep a normal heart rhythm. Researchers have been trying to find a way to make this procedure more effective – and new, promising research may have just given them an answer.
New research shows there may be an answer. According to two recent studies, overweight patients who are treated for atrial fibrillation are less likely to need a second procedure if they lose the weight and keep it off. This is GREAT news because it puts a large portion of the power back into your hands.
We know that maintaining a healthy weight is so important, but studies like this show us just how important it is. It's not just about body image (although we know that looking good makes you FEEL good too), it's about your health.
We also know that it can be difficult to lose weight, especially when you don't know where to start or who to turn to. At Valley Medical, we've created an environment of support that we are extremely proud of. We have a dedicated staff that is here to help you each and every step of the way. We offer a monthly special to make it easy for you to start on your path to wellness.
Contact us today to find out more!