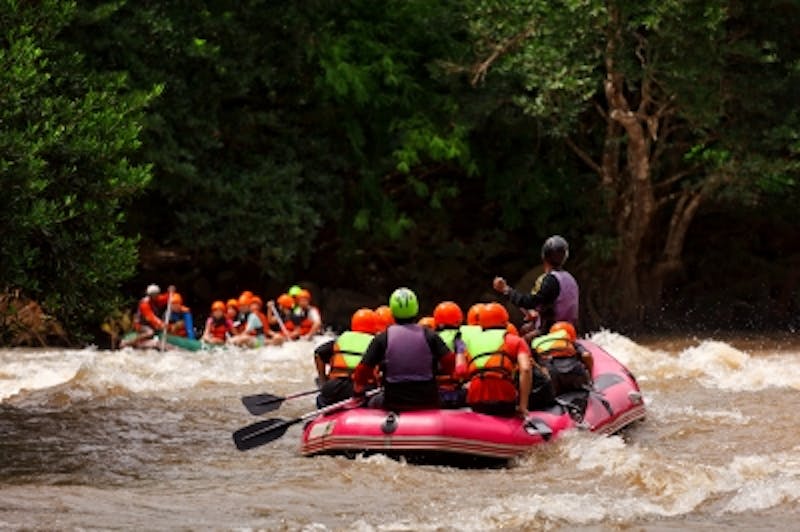 Phoenix represents the best of both worlds: it is where big city life meets the great outdoors, making it one of the best places in the country to get out and get fit. If you are looking for weight loss in Phoenix then there are plenty of fun activities to do in the city that will help you reach your fitness and weight loss goals. Here are three of our favorites:
Hiking and Biking
Phoenix is surrounded by mountains, and the most iconic outline that graces the city's horizon is Camelback Mountain. If you aren't afraid of a challenge, hike the Cholla trail to get fit while taking in desert arroyos, saguaro cacti and spectacular red rocks. We also love hiking in the Phoenix Mountain Preserve, especially at Piestawa Peak, and South Mountain Park and Preserve provides over 50 miles of trails for mountain bikers. McDowell Mountain Regional Park is another favorite for bikers, where the trails weave through rocky pitches, the Verde River Basin and dense thickets of cholla cacti.
Saddling Up
Horseback riding is a great way to enjoy the outdoors and experience Phoenix's natural beauty. You'll feel like you are in theWild West on the trails cutting through the nearby Bradshaw Mountains, and the rides along Bumble Bee Creek offer some of the best scenery in the area.
White Water Rafting
The Verde River, the only officially designated Wild and Scenic River in the state, flows near Phoenix, and the stretch between Horseshoe Reservoir and Beaslet Flats will quench any thirst for adventure and thrills. There are also more family-friendly rides in the area that will give you a workout without giving you anxiety.
Getting active is an essential part of an overall healthy weight loss plan. To learn more about weight loss in Phoenix, contact us here are Valley Medical Weight Loss.
Image by : Sura Nualpradid