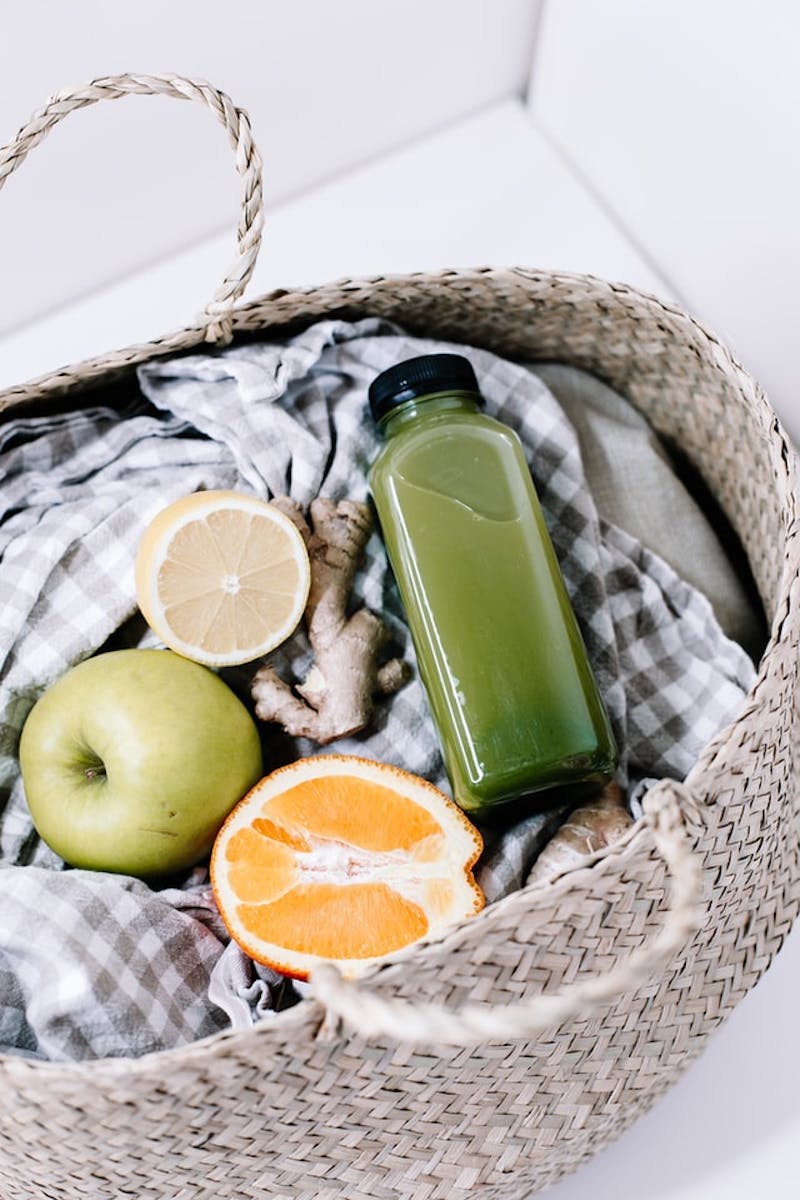 Lipotropic injections are a widely used option to help you overcome weight-loss plateaus and kickstart your weight loss journey.
The cornerstone of weight loss plans rests on a healthy diet and exercise. But when you feel stuck in your progress, or want an extra boost to start, how can you make that happen?
There are a variety of options out there to supplement your weight loss efforts. And if you've been searching for support in your weight loss journey, you have probably seen lipotropics come up in your search. We're going to break down what those are and if they're right for you.
What are lipotropic injections?
Lipotropic injections are a mixture of amino acids and vitamins designed to help you lose weight. They are
These are often confused with B12 injections. The reason is that the base of lipotropic injections is vitamin B12. But the injections are used for different purposes.
The B12 shot typically only uses vitamin B12 for the purpose of increasing energy. B12 helps your body produce more red blood cells which carry oxygen throughout your body. With more oxygen flowing, increased energy is a result.
Lipotropics, on the other hand, do more than boost energy. They also improve metabolism, clear out toxins, and help you burn more fat. The concoction in lipotropics goes farther and does more to efficiently boost energy while burning fat.
How do Lipotropic injections kickstart weight loss?
All the different vitamins and amino acids in the lipotropic injections serve different goals.
Improve metabolism and burn more fat
There are multiple amino acids that help increase your metabolism. L-carnitine is included in lipotropic injections because it helps convert fat into energy. The amino acid makes your body more efficient at not only breaking down these fat cells but also using them. In addition, it helps your body more efficiently break down food into energy so it does not get stored and turn into fat.
L-carnitine isn't the only amino acid putting in the work to improve your metabolism and shed fat. There's also methionine, inositol, and choline.
Together, these three amino acids help your body release fat throughout your body. Inositol helps remove stubborn fatty build-up from your liver and makes it harder for fat to store there again. Choline prevents fat build-up in your arteries. And finally, methionine helps your body release the fat stored in your cells so it can be efficiently used by your body as energy.
Here's a breakdown of the vitamins and amino acids included in lipotropics and how they help you lose weight:
Methionine

which as we know helps break down fat in your body. But it also helps treat depression and inflammation. And through the conversion of L-cysteine, it helps neutralize toxins, making it a powerful antioxidant.

Inositol

reduces fat build-up which leads to weight loss. But in addition, due to the reduced fat in your arteries, can help improve your overall health. It's also improves mood and helps control appetite.

Choline

is essential for weight moderation, and a deficiency in it can increase weight gain. It helps your body break down energy and transport nutrients throughout your body.

Vitamin B1

improves your heart and brain health while helping to manage stress

Vitamin B2

helps turn fat, protein, and carbs into energy. Plus, it helps keep hair and nails healthy.

Vitamin B3

can help improve digestion and lower blood pressure.

Vitamin B5

is an essential nutrient to help with energy and the catabolism of fatty acids and amino acids.

L-Carnitine

can reduce fatigue and suppress appetite, plus increase strength to build more muscle and a healthy metabolism.

Adenosine

helps minimize inflammation, lower blood pressure, improve sleep and promote weight loss.
The key to getting the right lipotropic injection for you is to talk with your doctor about your goals and what your health history is so they know how to help you best.
How often do you get injections for the best results?
There isn't a one size fits all way to approach lipotropic injections. The dosage and frequency of getting the injections depend on a few things.
For one, earlier in your lipotropics regime, it's common to get the first few treatments in the span of one week. Then, the longer you use lipotropics, the more spread out the injections become. So how frequently you get the lipotropic injections depends on where you're at in your weight loss journey. A standard amount of time for patients who are past the first week is getting regular injections a couple of times a month.
Aside from timing, it will also depend on your own metabolism and body chemistry. Depending on your starting physical health, age, and activity level, you may require the injections more or less frequently than someone else.
The good news is that however frequently you end up getting the injections, most patients feel a noticeable difference in the days following the first shot. Our patients have cited feeling more energized—especially those who pair the injections with exercise.
While lipotropics are effective, they are not a rapid weight loss scheme. They're beneficial in tandem with a calorie deficit and exercise. It will still take time to lose weight, but they can help you lose weight faster and without frequent fatigue that can come with a change in diet and exercise routines.
Are lipotropic injections right for you?
Lipotropics are just one piece of a weight loss strategy, but they can be helpful for anyone experiencing the following:
Having difficulty losing weight

—either starting or if you've reached a plateau and have been stuck at the same weight for awhile

Feeling sluggish

while on a weight loss plan
Experiencing extreme fatigue

due to weight and possible vitamin or amino acid deficiency
But lipotropics should not be used in isolation. They're a good option if you are ready to follow a diet and exercise regularly as well.
To try lipotropic injections for weight loss, you first have to talk with a doctor about options.
At Valley Medical Weight Loss, we provide a range of lipotropic options to suit your weight loss goals. To talk with one of our doctors and kickstart your weight loss journey, visit one of our weight loss centers in Phoenix today.