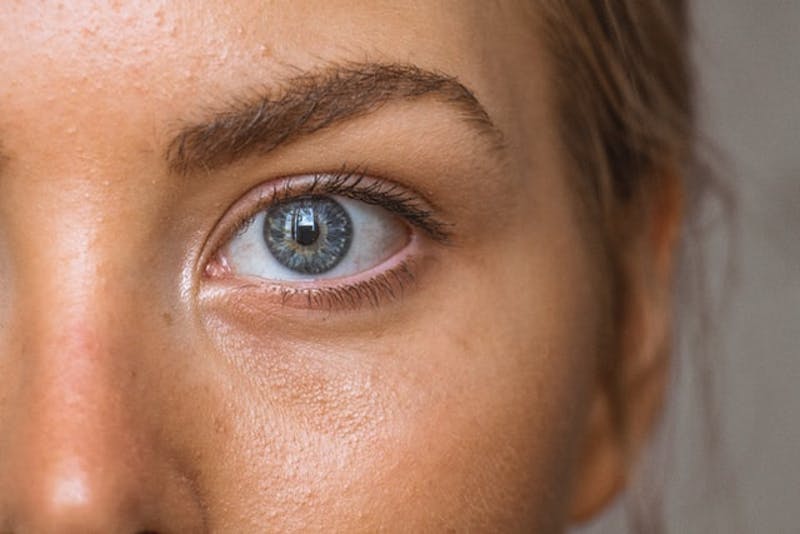 There are a lot of products to choose from in the world of aesthetics and anti-aging. So if you've been wondering "What is Juvederm?"… Here's everything you need to know to help decide if it's right for you.
As we age, we all develop fine lines and wrinkles at different spots on our face. Some of us get lines sooner than others depending on genetics or lifestyle factors like stress, exposure to sunlight, or smoking.
But the reality is that it happens to all of us, and we often would like a solution to remove those fine lines or reduce their appearance. Especially if we feel like we're developing them earlier than we hoped.
One of the best products to reduce fine lines and wrinkles is Juvederm. An injectable that's called a "filler" because of how it's used to apparently "fill-in" the fine lines and wrinkles on your face.
Juvederm was FDA approved to treat wrinkles and anti-aging back in 2006.
Since then, it's been used in millions of procedures to reduce signs of aging without having to undergo a facelift or any more serious surgery.
It's continued to be one of the safest and most popular treatments.
What is Juvederm used for?
Juvederm is generally reserved for aging concerns on the face. And the procedure can be done in a range of areas:
Acne scarring
Acne scars can develop after repetitive and long periods of deep cystic acne. And in the past, acne scars have been one of the most challenging conditions to reverse. But Juvederm provides an option for smoothing out the appearance of acne scars. A Juvederm injection to the site can help fill in the skin's surface where the scars exist.
Wrinkles and laugh lines around the eyes
The skin around our eyes is some of the thinnest and most sensitive. And on top of that, the skin is in constant motion as we express ourselves throughout the day. It's why wrinkles around the eyes are often the earliest and most noticeable lines we see as we age. Juvederm can help you look younger by softening these lines so they become less noticeable.
Lips and mouth
Around the lips and mouth, aging can show up earlier than other places because of how sensitive the skin in this area is. Juvederm can be used to plump lips and to reduce the appearance of fine lines around the mouth.
Marionette lines
These lines run from the corner of your mouth down to your chin and jaw. They get their name from giving the appearance of the mouth lines on a marionette doll's face. Juvederm is often used to reduce the appearance of these lines which can cause your face and skin to appear older than it really is.
Nasolabial folds
The nasolabial folds are the lines that run from your nose down to the sides of your mouth. They most often develop as a result of smiling but can become more permanent and show even when you're not smiling as you age. Juvederm can be used to reduce the appearance of these lines when your face is at rest.
How does Juvederm work?
Juvederm works by injecting hyaluronic acid into your skin.
You may already be familiar with hyaluronic acid as it's very popular in facial creams and serums.
Hyaluronic acid is a type of sugar that naturally occurs in your skin. It helps your skin stay hydrated and firm by helping water bind to collagen. It's able to hold a thousand times its weight in water so that our bodies stay hydrated. And as it traps moisture in your skin so it can appear healthier, plumper, and dewier.
Your body produces hyaluronic acid naturally, but as we age, we produce less and less of it.
When you get the Juvederm injection with hyaluronic acid, it replenishes the hyaluronic acid and helps your skin retain more water again. The end result is having dewier and plumper looking skin that appears younger.
How long does it last?
Juvederm isn't permanent. And to keep seeing results, will have to be repeated at periodic intervals.
How long Juvederm lasts depends on a few things:
The amount of Juvederm you receive

The location of your procedure

Your body chemistry—some people metabolize the hyaluronic acid faster than others
But the procedure generally produces effects that last from six months up to two years.
These are great long-term results especially since the procedure is minimally invasive and can produce noticeable results without a facelift or other surgery.
Is Juvederm safe?
Juvederm is FDA approved and considered safe for cosmetic treatments when delivered by a trained provider.
There are side effects that some patients might experience at the injection site like
Swelling

Tenderness

Bumps

Bruising

Itching
But these are mild side effects and generally disappear within a week. But if there are any leftover bumps after a week, then you can book an appointment with your specialist to massage out those remaining bumps.
There are ways to reduce or prevent the experience of side effects that your approved provider can tell you based on your specific situation. Some of the most common advice includes
How to get a Juvederm consultation
If you're wondering about getting Juvederm for yourself, it's important to talk to a licensed provider first.
To make sure it's injected correctly and doesn't lead to negative side effects, Juvederm should never be administered by yourself or without a consultation first.
Here at Valley Medical Weight Loss we are licensed providers who care about giving you the best experience and results. We know you're looking to look and feel more like yourself. So we cover how much and where the Juvederm injections will produce the best and most natural results for you.
To get your Juvederm consult, contact your closest Valley Medical Weight Loss center and book an appointment today.
Sources
Papakonstantinou, Eleni, et al. "Hyaluronic Acid: A Key Molecule in Skin Aging."
Dermato-Endocrinology
, Landes Bioscience, 1 July 2012,
www.ncbi.nlm.nih.gov/pmc/articles/PMC3583886/
.