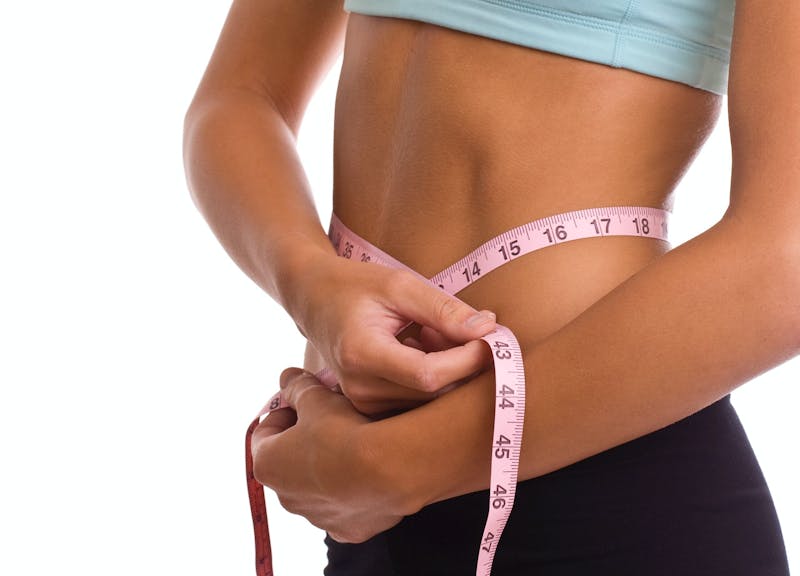 Diet and exercise always make the foundation, but sometimes you need an extra boost in the right direction. Here are some safe and effective supplements that make weight loss easier.
When it comes to losing weight, it's natural to want to find options that make weight loss easier.
Not only because you want to feel better faster, but because the most commonly cited ways to lose weight (diet and exercise) are exhausting and hard to follow through on.
So, of course, you want to find ways that safely and effectively help you reach your weight loss goals faster.
And lucky for you, there are more options than ever before thanks to the work of scientists and researchers.
There are supplements that work against any roadblock. That help you get over your biggest barriers against weight loss. And some that help you shed stubborn fat.
So depending on what your biggest weight loss struggle is, there's a supplement to help you overcome it.
Here are some of the most popular supplements we offer that make weight loss easier for our clients.
Too much snacking
There's a right and a wrong way to handle snacks for weight loss.
A high-fiber, low-calorie food like fruit or veggies generally aren't considered problematic snacking options.
It's when snacks regularly consist of high-fat, high-calorie foods that they become unhealthy and lead to weight gain.
In some cases snacking can be used to curb appetite and lead to smaller meals throughout the day. But snacking has been associated in some studies with an overall increase in calories consumed throughout the day. People who snack generally end up eating more calories by the end of the day, even if they didn't intend to.
When your goal is to eat fewer calories each day to lose weight, this doesn't help you towards your goal.
So what can you do if you need help resisting all the tempting snacks throughout the day?
CarbCrave is a supplement that helps you limit your carb intake and snacking.
It's essentially an appetite suppressant that also helps you…
Reduce carb cravings

Reduce stress-related snacking

Improve your mood
This supplement is one to look into if you want to break your snacking habit. Especially if you often crave carbs (like most of us do!).
Super busy and tempted by unhealthy meals
Let's remember those afternoons you worked nonstop without a break. And come 5 pm you're starving.
So what do you do?
You don't have time to cook before your next obligation. And even if you did, you certainly don't have the energy!
The natural answer to this problem is to stop for fast food. Or to order take-out. Something filling and delicious because you need to refuel after your long day. The downside is that it's loaded with calories you're trying to avoid. But when you're super hungry it's hard to care. Plus, you're busy, so what other option do you have?
This thought process you go through makes sense!
When you're busy, you often want the quickest and easiest meal available. You don't want to cook when you get home.
We know that you live in the real world where sometimes you just don't have the time to cook.
So you need an option that keeps you away from the tempting fast-food. Something filling and quick so you don't feel hungry all afternoon and then cave in and order take-out on your way home from work.
That's what meal replacement shakes are for.
Meal replacement shakes are high-protein and make you feel satisfied after eating them so you don't feel compelled to order that giant burger on the way home from work.
Skip A Meal is an example of one of these meal replacement shakes. It's made of whey protein and fortified with additional vitamins and minerals.
It's an option that helps you restrict calorie intake while still feeling full and nourished.
Meal replacements like these are something that's worth having on hand for those days you're busy and know you won't have time to cook. That way you don't give in to the natural temptation to eat foods that aren't part of your diet plan.
Want to trim your waistline and improve liver and GI function
As you go through your weight loss journey, you'll discover that the fat in some places is harder to lose than in others.
The extra fat around your waistline is often the hardest to lose. It's stubborn. So it requires targeted efforts to get rid of it.
It's why there's that well-known phrase, "Abs are made in the kitchen."
It's because even the fittest person with the strongest core won't have a lean middle section without the right diet.
But there are some supplements that help you lose waistline fat too. And even help clear out the fat around your liver.
Here are two options that help you lose fat and improve your liver and GI function:
Lipotropic Complex
The Lipotropic Complex is a supplement that supports a healthy and highly-functioning liver. It also includes essential vitamins and minerals.
It helps you lose weight by targeting fat in the liver and also helps you detox.
These are just some of the benefits of Lipotropic Complex:
Reduce inflammation and pain

Weight loss

Regulate liver function

Improve metabolism

Prevent excess fat build-up in the heart, brain, and liver
Liver-GI Detox
Everything this supplement does is in the name. Liver-GI Detox helps you improve the function of your liver and gastrointestinal tract by helping you detox.
The supplement is made with a combination of nutrients and botanicals that eliminate toxins and improve digestion.
Here are some of the possible benefits of the Liver-GI Detox Supplement:
Improved liver and gastrointestinal function

Neutralize toxins

Ensure proper nutrient absorption into your cells
Which supplement is right for you?
No matter what you're considering, you should always consult with your doctor before taking anything and follow their recommendations exactly as given. Especially if you're on any other medication.
If you want help with your weight loss goals, you can work with one of our doctors who learn all about your health history and current conditions. From there, they create a personalized plan to help you lose weight.
We're even offering a special on our Premier Plans this February.
Contact one of our locations to get your personalized weight loss plan today and don't miss out on our February Premier Plan special.
Sources
D;, Chapelot. "The Role of Snacking in Energy Balance: a Biobehavioral Approach."
The Journal of Nutrition
, U.S. National Library of Medicine,
pubmed.ncbi.nlm.nih.gov/21123465/
.
Koopman KE;Caan MW;Nederveen AJ;Pels A;Ackermans MT;Fliers E;la Fleur SE;Serlie MJ; "Hypercaloric Diets with Increased Meal Frequency, but Not Meal Size, Increase Intrahepatic Triglycerides: a Randomized Controlled Trial."
Hepatology (Baltimore, Md.)
, U.S. National Library of Medicine,
pubmed.ncbi.nlm.nih.gov/24668862/
.