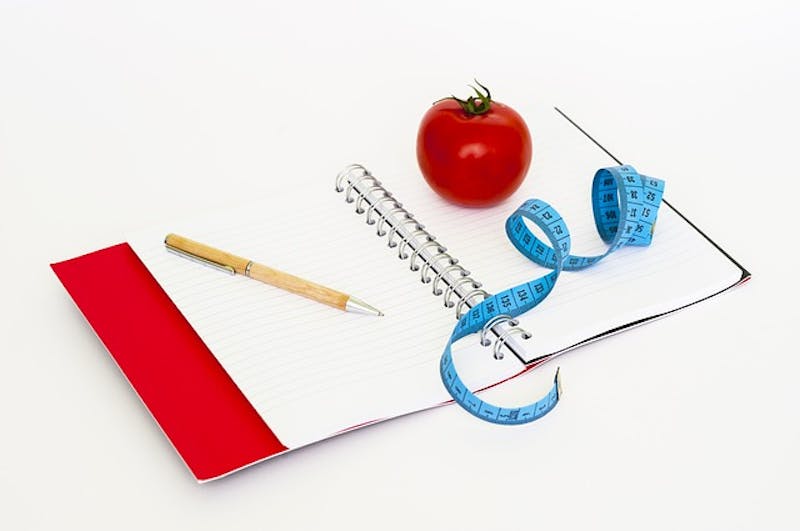 When you're trying to lose weight and you're not seeing the results you want, it's tempting to put the blame elsewhere – to say "I'm doing everything right! Why can't I lose weight?!" We want you to know that we're here to support you and guide you, but sometimes that support has to come in the form of tough love. If you feel like you're doing everything right and the scale won't budge, it's time to take an honest look at your diet and lifestyle and see if there's actually areas where you could use some improvement.
Honesty really is the best policy, especially when it comes to your weight loss goals. You're only doing yourself a disservice if you're not being completely transparent with yourself. So, we've compiled a list of questions that you can ask yourself to figure out what's causing a stall in your weight loss and some things you may be able to adjust to get things kickstarted again.
1. Am I eating too much?
This is the obvious question. Are you really sticking to your diet plan or are you overeating? Remember, even a bite of a cookie here or a handful of chips there adds up and can derail your progress. If you're unsure whether or not you're eating enough, track your intake in an app like MyFitnessPal – and keep track of EVERYTHING. If you track your intake for a couple of days and determine that you're not overdoing it, move on to the next question.
2. Am I eating enough?
Just like overeating, not eating enough can prevent you from reaching your goals. Check your calorie counts in MyFitnessPal. Are you eating at least 1,000 calories per day? If not, your body might be storing calories instead of burning off fat efficiently. Make sure you're eating at least 1,200 calories per day, but still staying within your diet recommendations.
3. What am I drinking?
What you drink is just as important as what you eat when you're trying to lose weight. You know that soda is full of sugar and calories, but did you know that fruit juice is just as bad? And that bottled beverages often have added sugar – even the ones that claim to be healthy? Stick to water and unsweetened herbal tea — and make sure you're drinking enough of it. You want to be drinking at least half your body weight in ounces of water, so if you're 200 pounds, drink 100 ounces of water daily. Coffee is okay too, but don't overdo it and avoid adding lots of sugar. Make sure to drink extra glass of water for every cup of coffee you have, too.
4. Am I exercising enough?
Exercise is a major component of a successful weight loss plan. What does your exercise regimen look like? Are you exercising at least 4 days a week? Are you incorporating strength training as part of your routine? If the answer is yes, consider the types of exercise you're doing. Are you exerting yourself? You don't want to feel completely drained, but make sure you're sweating and giving it your all.
5. Am I getting enough sleep?
Lack of sleep can throw off the hormones that are responsible for your hunger signaling. When you miss out on sleep, you may feel hungry all the time. When you do eat, your body can have trouble letting you know when you're full. Make sure you're getting at least 7 hours every night, although 8 is better.
6. Have I been consistent with my Valley Medical visits?
Support is a HUGE factor in your success – and that's what we're here for. We also offer supplements and lipotropic injections that can help boost your weight loss so that you're seeing the results you need. Are you consistently coming in for your appointments or do you keep rescheduling? If you need help or reminders to stay consistent, let us know. We're here to help you!
7. Do I need to re-evaluate my goals?
Here's where you need to get really honest with yourself. Are you not seeing results or are you just not seeing them as fast as you'd like? Are your goals realistic or are you hoping to lose 10 pounds overnight? Remember, healthy, sustainable weight loss is defined as around 1 to 2 pounds per week. While there will be weeks you'll lose more, especially in the beginning of your journey, there will be weeks you'll only lose a pound; and that's still something to be proud of.