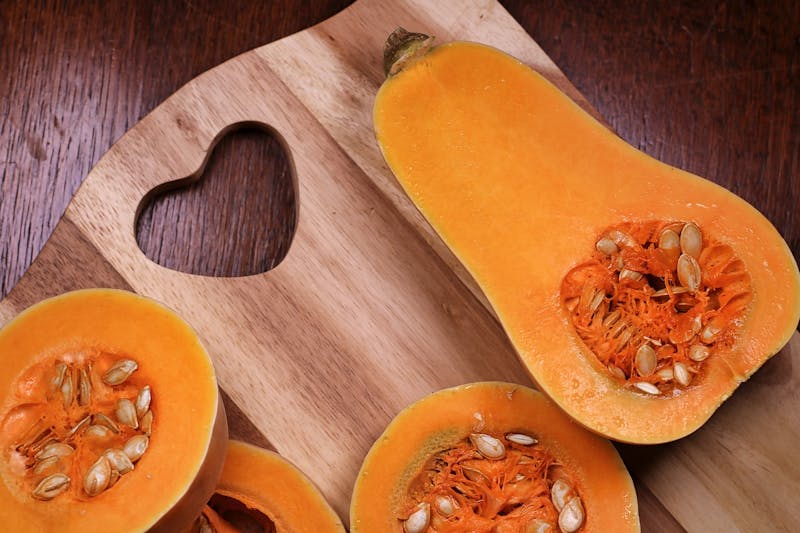 Okay, so maybe the 107ºF weather doesn't have you thinking fall, but believe it or not, it's almost here. Pumpkin always gets all of the attention when the cooler months start rolling around, but butternut squash is nothing to turn your back on.
Like pumpkin, the other orange squash is loaded with vitamin A in the form of beta carotene. It also contains more potassium per serving than a banana, the usual potassium go-to.
If you're new to butternut squash or you're just looking for something new (and super simple) to make at a moment's notice, try this Cinnamon Roasted Butternut Squash recipe. It combines all the flavors of fall without any bad-for-you ingredients.
If you want to get really creative, you can even combine butternut squash with pumpkin. Talk about a crowd pleaser!
Cinnamon Roasted Butternut Squash
Serves 6
What You Need:
What To Do:
Preheat oven to 350 degrees.
Place squash in a 9″ x 11″ baking dish. Drizzle oil over squash and toss to coat.
In a small bowl, combine cinnamon and nutmeg and sprinkle over butternut squash.
Bake for 15 minutes, flip squash, and bake for 15 more minutes or until tender and lightly browned.