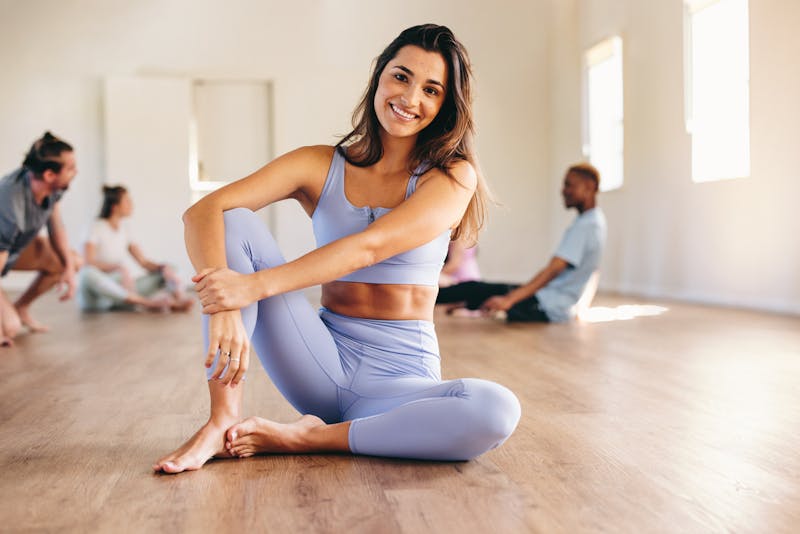 Understanding the science behind skin rejuvenation is the first step toward achieving youthful and radiant skin. One scientifically proven treatment that is revolutionizing anti-aging skincare is Forma face and body sculpting. This innovative technology delivers pain-free and rapid results. Results are achieved by stimulating natural collagen production to deliver a youthful, firm, and radiant appearance without the need for surgery or injectables. Forma can also be used in combination with other aesthetic treatments.
What Is Collagen?
Let's begin by discussing collagen and its role in anti-aging. Collagen is a protein that makes up a significant part of your skin, hair, nails, and connective tissues. It's often referred to as the body's "scaffolding" due to its role in providing structure and strength. This key protein aids in keeping your skin looking youthful and firm.
There are over 25 types of collagen, but most of the collagen in the body is type I, II, III, and IV.
Type I: This type accounts for 90% of your body's collagen and is made of densely packed fibers. It provides structure to skin, bones, tendons, fibrous cartilage, connective tissue, and teeth.
Type II: This type is found in elastic cartilage, which cushions joints.
Type III: This type supports the structure of muscles, organs, and arteries.
Type IV: This type helps with filtration and is found in the layers of your skin.
Collagen production gradually slows as you age. By the time you are in your 40s, sometimes sooner, you will see the visible signs of aging, including:
Wrinkles and fine lines: The reduction in collagen causes the skin to lose its firmness. Combined with facial expressions and other repetitive movements fine lines and wrinkles form.
Sagging skin: Collagen provides structure to the skin. As it depletes, the skin begins to sag, particularly around the eyes, cheeks, jawline, and neck.
Dry and dull skin: Collagen aids in retaining moisture in the skin. Its loss leads to dryness and dullness, making the skin look aged.
Slow healing: The skin's regeneration process slows with age. This means it takes longer for the skin to heal from damage or injuries.
Weak tissue structures: Collagen isn't just essential for the skin. It also provides strength and elasticity to the body's tissue structures. Its loss can lead to weakened tendons and ligaments, contributing to overall physical aging.
Forma Facial: A Non-Invasive Solution to Boost Collagen Naturally
Forma face and body sculpting utilizes radiofrequency to penetrate deep into the layers of the skin. Radio frequency is a pain-free electromagnetic wave. It heats up the deep layers of the skin, stimulating the production of collagen.
Radio frequency treatments are considered generally safe and effective for all skin types. Most describe their treatment as a soothing hot stone massage.
Radiofrequency:
Boosts natural collagen production
Stimulates the production of elastin
Firms, lifts, and tightens skin
Minimizes fine lines and wrinkles
Reduces undereye puffiness
Minimizes pore size
Smooths skin texture
Evens out skin tone
Minimizes sunspots and scars
Reduces acne and acne scarring
Contours and spot treats
Restores skin's youthful glow
Supports overall skin health
From Fine Lines to Firm Skin: How Forma Facial Restores Collagen Levels
Unlike traditional treatments, Forma doesn't simply mask the signs of aging, but targets the underlying cause by restoring collagen levels. This results in long-term improvements in your skin's texture and tone.
Forma is an ideal choice for those with busy lifestyles. It's often referred to as a "lunchtime facial", taking 30 minutes per treatment area—with no downtime.

Consistency is key, so you'll require more than one Forma face and body sculpting treatment per area. You can treat more than one area per session, 30 minutes per treatment area. Or complete a full set of treatments on one area and move on to the next.

Scheduling is as follows:
You'll need to schedule 6 to 8 sessions total.
For best results, schedule 2 to 3 treatments per week.
Space Forma out if it's combined with other aesthetic treatments.
Expect results to improve gradually over the next few months.
Maintain results as advised, quarterly, bi-monthly, or monthly.
Visit our Forma Before and After Gallery to see the results for yourself!
Where Can Forma Be Used?
Forma face and body sculpting is a versatile treatment that can be used:
Around the eyes for crow's feet.
On the forehead for frown lines.
On the cheeks for laugh lines.
Along the jawline for sagging.
On the neck for crepey skin.
Have Another Area of the Body You Want to Treat?
Radiofrequency can be used on other areas of the body where you are experiencing sagging, crepey, and lax skin. Even on areas with skin discoloration. Instead of Forma, we suggest Morpheus8 on the body. This is a treatment that combines radio frequency with microneedling.
Microneedling is a minimally invasive treatment that utilizes a series of thin pins ranging between 0.5mm and 8mm thick. The pins penetrate the dermal layers, resurfacing, tightening, and toning the skin. This procedure is not as painful as it might sound, but unlike Forma—it's not pain-free. For this reason, we administer Pro-Nox during treatment. Pro-Nox is laughing gas, which you may be familiar with from dental appointments. Pro-Nox is fast-acting but also wears off fast so you can drive yourself home.
Morpheus 8 can be used to tighten:
Sagging arms
Sagging stomach skin
Love handles
Saddlebags
Sagging buttocks
Back fat
Crepey thighs
Crepey décolletage
Legs
Hands
Feet
Labia
And more
What to Expect During Forma Face and Body Sculpting?
We will provide full pre- and post-care procedures before your treatment, but here's a quick overview of what to expect.
#1 Preparation of the Skin
We begin the process by thoroughly cleansing the skin to remove any makeup, oil, or dirt. This step is essential for achieving optimal results as it allows our skin-tightening device to work effectively.

#2 Application of Conductive Gel
Next, a conductive gel is applied to the area of the skin that will be treated. The gel helps the Forma device glide smoothly over the skin, ensuring all areas are equally treated. It also enhances the transmission of radiofrequency waves into the skin.
For areas other than the face and neck, Pro-Nox is administered at this time.
#3 Application of Forma Facial Device
We glide the Forma device over your skin, emitting controlled radiofrequency energy. This energy penetrates the skin, reaching the deeper layers where collagen is produced. The heat generated from the radiofrequency waves stimulates the production of new collagen and tightens existing collagen fibers. It feels like a soothing hot stone massage.
Each area is treated for approximately 30 minutes.
#4 Post-Treatment Care
After the procedure, your skin may appear slightly red due to the heat. This is temporary and usually subsides within a few hours.
Post-treatment you will need to:
Avoid hot water for 2 days.
Avoid scrubbing, pinching, exfoliation, and abrasion.
Avoid the sun and apply mineral sunscreen for 24 to 48 hours.
Follow full post-care treatment, which we will provide.
Ready to Rejuvenate Your Skin?
Forma face and body sculpting is one of many non-invasive anti-aging treatments provided by Valley Medical Weight Loss and Med Spa. For your convenience, we have 3 locations in Phoenix, Tempe, and Glendale.
Reach out today to discuss which of our solo or combined treatments are right for you!