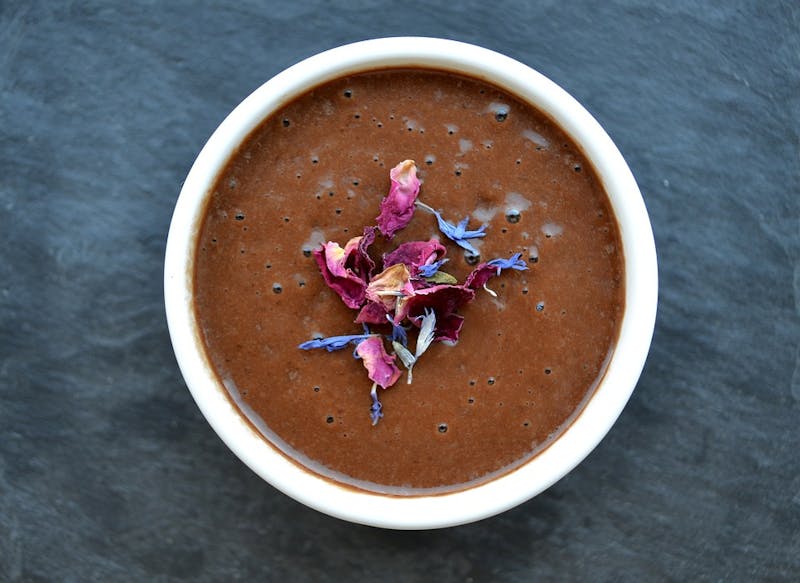 Last week we discussed the importance of magnesium and shared the staggering statistic that 68% of Americans don't get enough of this important nutrient. We know that life gets busy and it can be difficult to always plan well-balanced meals that meet all of your nutritional needs, so we're here to help. This smoothie takes only minutes to prepare and provides a whopping 156 milligrams of magnesium. That's more than half of your entire needs for the day if you're a woman, and 40% of your needs if you're a man.
What You Need:
¼ cup pumpkin seeds (42)
¼ cup spinach (6)
One-fourth of a medium avocado (14.5)
1 tablespoon dark cocoa powder (unsweetened) (26)
½ medium frozen banana (16)
5 frozen strawberries (10)
1 cup almond milk (15.2)
2 pitted Medjool dates (26)
What To Do:
Combine all ingredients in a blender. Blend until smooth. If smoothie is too thick, add more almond milk until you reach your desired consistency.