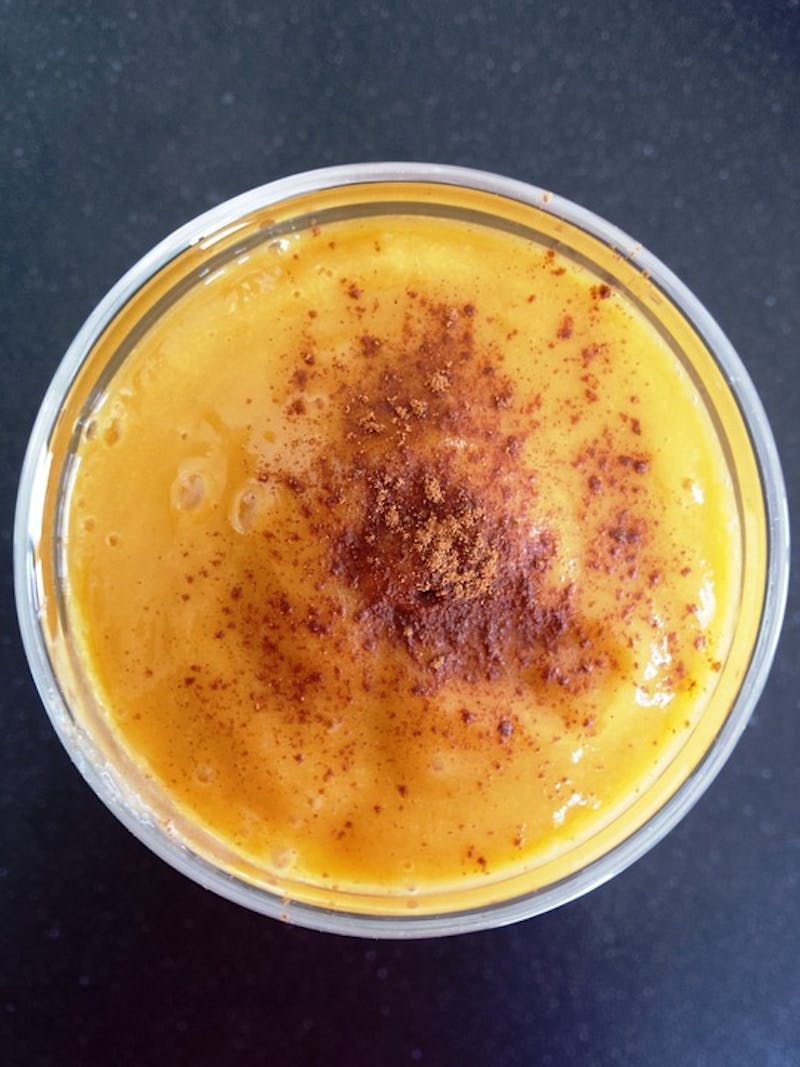 As we write this article, we know we're going to have two different responses. The first will be "don't you DARE start talking about pumpkin yet, it's still summer!" The second will be "YES! BRING ON ALL THE PSLs!" Whether you decide to enjoy this recipe right away, or you refuse to go near it until the official start of fall (which is September 22nd, by the way), we can guarantee this: you're really going to enjoy this smoothie. So print it out, bookmark it for later, or just dive right in. Anyway you roll is cool with us!
Pumpkin Pie Smoothie Recipe
Not only is this smoothie super simple to throw together, it's extremely filling due to the high protein content of the Greek yogurt (you can even add in a scoop of your favorite protein powder, if you'd like). It also offers all of the benefits of pumpkin: it's rich in fiber and high in antioxidants. Just make sure you're using pureed pumpkin, and not pumpkin pie filling, which is full of sugar and other unwanted additives.
What You Need:
1 frozen banana
½ cup low-fat Greek yogurt (plain)
¼ teaspoon pumpkin pie spice
¼ teaspoon ground cinnamon
½ cup almond or coconut milk
2/3 cup pumpkin puree (not pumpkin pie filling)
1 Medjool date (soaked)
1 cup ice (optional)
What to Do:
Throw all ingredients in a blender. Enjoy!
(if you want the smoothie a little thicker, add some ice cubes until it reaches desired consistency.)