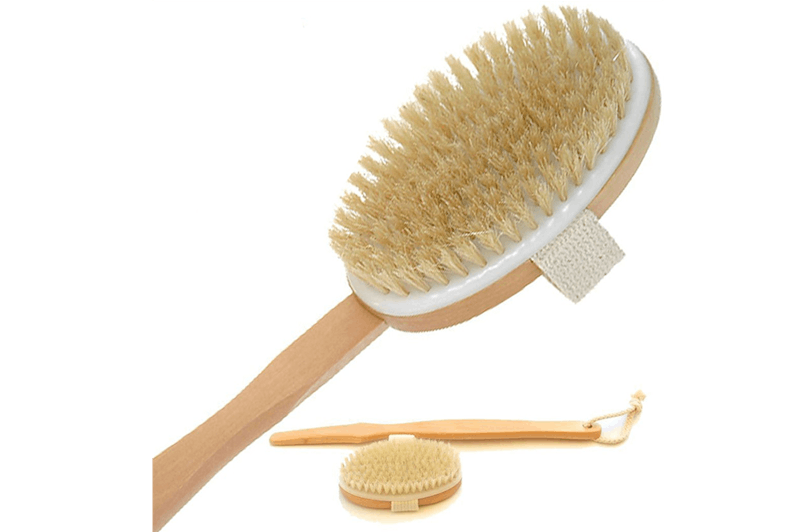 Last week, when we talked about your lymphatic system, we gave you some quick tips about what you can do to keep this vital system thriving. We didn't get into detail about the "how" or the "why"behind some of these tips yet, because we thought that some of these important techniques deserved their own post.
One of the most important things you can do to keep your lymphatic system healthy and flowing as it should is MOVE YOUR BODY. Unlike your blood, which is moved through your body by the force exerted by your heart when it beats, the only way lymph fluid can move is if you move your body around.
Any movement helps your lymph, but there are two techniques that are particularly effective: dry brushing and rebounding.
Dry Skin Brushing
Your skin is your body's largest organ. It's not only responsible for keeping everything (your bones and muscles) in place, it's one of the major ways your body detoxes. Dry skin brushing, which involves using a natural bristle brush to brush the surface of the skin, helps stimulate the lymphatic system by breaking down lymph fluids that have thickened due to the accumulation of toxins in the body. When the thickened lymph fluid is broken down, it's flows through the body more easily, and as a result, it helps produce more white blood cells to help you fight off infection.
How to Do It:
Using long, upward strokes (you always want to brush toward your heart), start brushing your skin at your feet and work up your legs, brushing one leg at a time. Move from your legs up to your stomach and back and across your chest (avoiding brushing directly on the breast). Brush each arm up toward the underarm area. The whole process takes only 5 to 10 minutes. Because dry skin brushing can stimulate the body, it's best done first thing in the morning, before you shower/start your day. As the name implies, the skin should be dry during the entire process.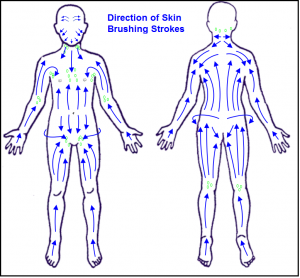 Rebounding
Rebounding is a fancy term for jumping on a mini-trampoline. The up and down motion of the jump stimulates all of your internal organs, moves cerebral spinal fluid and the fluid around the eyes, and improves digestion. Rebounding helps move lymph fluid increasing detoxification and can make the white blood cells of your immune system more active. Jumping on a solid surface doesn't have the same effect, so it's important to make sure your jumping on a trampoline.
How to Do It:
You can effectively rebound with any mini-trampoline — all you have to do is jump up and down. While rebounding, wear loose comfortable clothes — nothing that's too tight or restricting. The goal is to allow your body to move and wiggle a bit. The more wiggle, the more effectively the jumping is flushing out your lymphatic system.
As you begin, you may find that you can't rebound for very long, but work your way up to about 15 to 20 minutes per day. If you need to, you can break up the time into three five-minute sessions throughout the course of the day. Keep a moderate pace — one that makes you breathe a little heavier, but doesn't make you as out of breath as a run would.