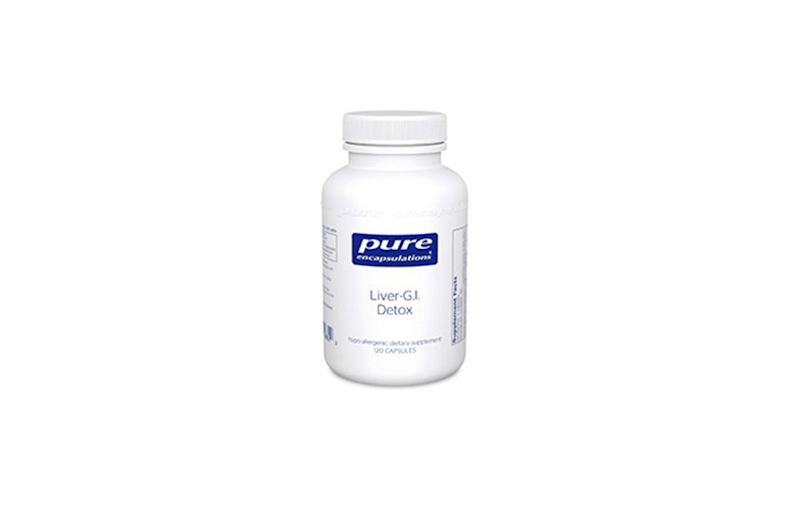 In like a lion, out like a lamb! March is here and that means that spring and summer are right around the corner. We know what you're thinking, it crept up on us too, but there's still time to feel great and get in shape before we officially welcome the warmest months of the year.
As always, our monthly special includes:
Physician Consult & Weekly Weigh-ins Meal Plans FDA Approved Medications MetaBlast Supplements Craveaway Supplements Weekly Upgraded Injection of B-12 Bi-Weekly Injection of Lipo X Full Body Analysis on our BODYCOMP Scale
And for the special product for March: PURE ENCAPSULATIONS LIVER GI DETOX!
With this special you receive 4 WEEKS of everything listed above for only $295 (that's a savings of over $200) – and we'll throw in the Liver GI Detox for FREE!
At this point, you may be thinking "What is Liver GI Detox and how can it help me get summer ready?" We're glad you asked!
Your liver is one of your body's major detoxification pathways. It cleans and filters your blood, breaking down substances like ammonia, alcohol, chemicals, medications, and metabolic waste products, so that your body can eliminate them.
Your gastrointestinal (or GI) tract is another major pathway for detoxification. It allows you to absorb the good stuff (like proteins, fats, carbohydrates, vitamins, and minerals) and then prepares the waste products for excretion (we won't go into further detail here, but you can probably guess what we're talking about).
When either of these detoxification pathways isn't working properly, toxic waste can accumulate in your body. Over this, this toxic buildup can actually stall your weight loss. The Pure Encapsulations Liver-GI Detox helps to stimulate both liver and gastrointestinal detoxification so that your body is properly removing toxins as it should. The supplement contains N–acetyl–l–cysteine and alpha lipoic acid — two antioxidants that help bind heavy metals and boost the production of glutathione (another antioxidant that helps prevent free radical damage). The supplement also contains:
Sulforaphane — a compound that comes from broccoli sprouts and helps maintain healthy colon function.
Glycine, taurine, and methionine — amino acids that help neutralize toxins.
L–Glutamine — an amino acid that helps you absorb nutrients and keeps your intestinal tract healthy.
Artichoke extract — promotes healthy flow of bile, supports liver cells and blood flow in the liver, and helps move things along the digestive tract for elimination.
Chlorella — a green "superfood" that helps clean and purify the blood.
If you're interested in taking advantage of this special offer and signing up for our monthly special, drop in or call us at either one of our locations to find out more!
Phoenix: 602-374-3374 Tempe: 480-968-5673