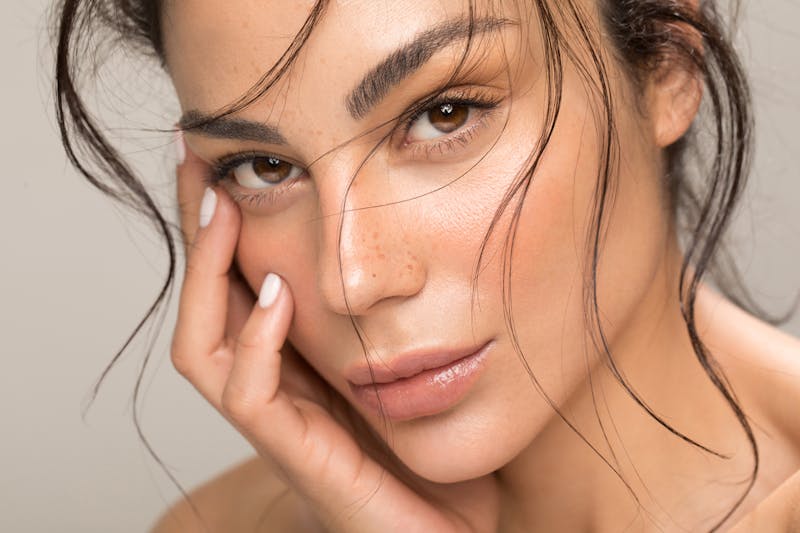 Valley Medical Weight Loss and Med Spa are excited to announce the addition of the Silhouette InstaLift®! Touted as the next generation of thread lifts, this minimally invasive procedure drastically minimizes the sagging skin that makes you look aged and tired.
The procedure is anesthesia-free, takes 70 to 90 minutes, and minimally disrupts your daily routine. InstaLift® offers a few advantages over our PDO threads, making it an increasingly popular non-surgical facelift alternative.
Here's what you need to know.
What Is a Thread Lift?
Let's begin with the basics, for those who have heard of cone, string, and non-surgical facelifts—but aren't quite sure what they are.
Surgical threads are as thin as the sutures used when you get stitches. They are strategically inserted under the skin. This creates a lifting effect that rivals the lifting and smoothing of a surgical facelift.
Unlike a surgical facelift:
There is no "going under" with traditional anesthesia.

No knife is used, no stitches are required, and side effects are minimal.

Collagen production is stimulated to further the anti-aging effect.

Physical activities are limited but you may not need time off of work.

The finished look is natural so you will look like your younger self.
There are currently 3 different types of materials used for threads, (PCO, PLLA, and PCL) all of which are biodegradable. This means that your body gradually breaks down and absorbs the materials.
Depending on the type of thread you select they will need to be reinstalled within the next 12 to 24 months or so.
What Is Silhouette InstaLift®?
Silhouette InstaLift® is an FDA-approved thread lift designed to lift, refine, and contour the mid-lower face.
This includes the:
Cheeks

Jawline

Chin

Nasolabial folds
The technology is minimally invasive and doesn't require anything other than topical anesthesia. If you are worried about comfort or anxiety, we can administer Pro-Nox. Yes, you can drive yourself home after taking Pro-Nox!
What makes InstaLift® technology unique, is that the threads contain tiny bidirectional cones that lift, tighten, and suspend the deep layers of the skin. The deeper layers address the sagging that ages you more efficiently than threads that are closer to the surface of your skin.
InstaLift® is a popular alternative to fillers and surgical facelifts, but you can still use fillers with threads. Before your procedure, let us know if you have fillers or if you plan to have fillers so that we can space your aesthetic therapies accordingly.
What Are PLLA Threads Made From?
For those familiar with Sculptra®, our PLLA threads contain the same FDA-approved material Poly-L-lactic acid (PLLA). PLLA is a synthetic, biocompatible, and biodegradable polymer that is considered generally safe for use.
PLLA is also a known collagen stimulator. So, in addition to your instant lift, the additional collagen will gradually improve your skin's texture and tone.
How Soon Will I See Results?
Often touted as a "lunchtime lift", you will walk out of your treatment with lifted skin!
Due to the thread's ability to stimulate natural collagen production, you will enjoy the full benefits of the lift between 6 to 12 weeks.
Don't let the trending name "lunchtime lift" fool you though, as many patients take the rest of the day off, or schedule their treatment so they can have the weekend off.
How Long Does a Non-Surgical Facelift Take?
Most patients are in and out of our office in 70 to 90 minutes. We advise patients to set aside at least 90 minutes to ensure they aren't rushed.
How Long Do Threads Last?
Different thread materials dissolve at different rates. One of the many reasons to choose Silhouette InstaLift® is because of their long-lasting lifting effects. While the threads will dissolve within 6 to 8 months, expect to see a visible and natural lift for 18 to 24 months.
This is due to your renewed collagen production.
What Is Collagen's Role in Antiaging?
Skin naturally becomes thinner, dyer, and less elastic as we age. This is due in great part to the loss of collagen. After the age of 20, we lose about 1% of our natural collagen production per year.
Collagen is responsible for the strength and firmness of your skin. Without strength and firmness, your skin begins to sag. This sagging contributes greatly to volume loss and the aged look of your skin.
Stimulating collagen production can help the skin look plump and firm. It also helps your body replace dead skin cells.
Collagen supplements, healthy lifestyle changes, and a variety of skincare treatments can stimulate your body to renew collagen production.
What Is the Difference Between PDO and PLLA Threads?
PDO and PLLA threads differ in structure, shape, and raw materials. While both deliver a rejuvenating non-surgical lift, there are a few defining differences:
PDO threads are made from polydioxanone, a material common for soft tissue sutures. While both threads are safely absorbed by the body, PLLA is more effective at stimulating collagen.

PDO threads have tiny barbs, while PLLA has bidirectional cones. While neither is visible once placed under the skin, the cones target deep tissue layers.

PDO repositions the skin, while PLLA lifts the underlying layers where sagging occurs.

PDO can be used on more areas of the body, while PLLA is ideal for the mid-lower face. Some patients use a mix of both for different areas of the body.

You will enjoy the anti-aging benefits of a PDO lift for at least 12 months, while a PLLA lift last for 18 to 24 months.

Patient needs vary, but the bidirectional cones typically require fewer threads than a barbed lift.
Who Is an Ideal Candidate for Silhouette InstaLift®?
You may be eligible if you:
Have mild to moderate signs of laxity, sagging, and signs of aging.

Want the effects of a facelift without going under the knife.

Desire subtle but noticeable and natural anti-aging results.

Still want to look like yourself after the procedure is complete.

Are looking for a fast, relatively painless anti-aging option.

Want a procedure that delivers long-lasting results.

Require minimal downtime and disruption to your schedule.
You may not be eligible if you have:
More than moderate signs of aging.

An allergy or sensitivity to plastic biomaterials.

Very thin or very heavy soft tissue.
Not to worry though, if threads aren't right for you we can discuss your anti-aging options!
What Are the Side Effects?
Those with a non-strenuous or traditional office job may not require any time off of work. Bruising and swelling should dissipate within 24 to 48 hours. Tenderness will ease significantly over the first 48 hours and dissipate within 1 to 2 weeks.
So, plan accordingly, being mindful of your scheduled activities. Many patients schedule their treatment on Friday or Saturday to ensure they have time over the weekend to rest.
We will advise on when to schedule facials, fillers, and other skincare therapies before and after treatment—typically 10 to 14 days before or after.
What Valley Medical Patients Have to Say?
Just one week after Silhouette InstaLift®, we were excited to hear that:
79% of patients were satisfied with their outcome.

82% would recommend the treatment to others.

96% found the treatment to be comfortable.
Ready to Give InstaLift® a Try?
Valley Medical Weight Loss and Med Spa has 3 convenient locations in Phoenix, Tempe, and Glendale.
If you would like to learn more about thread lifts or our other non-surgical anti-aging options, reach out to us today!