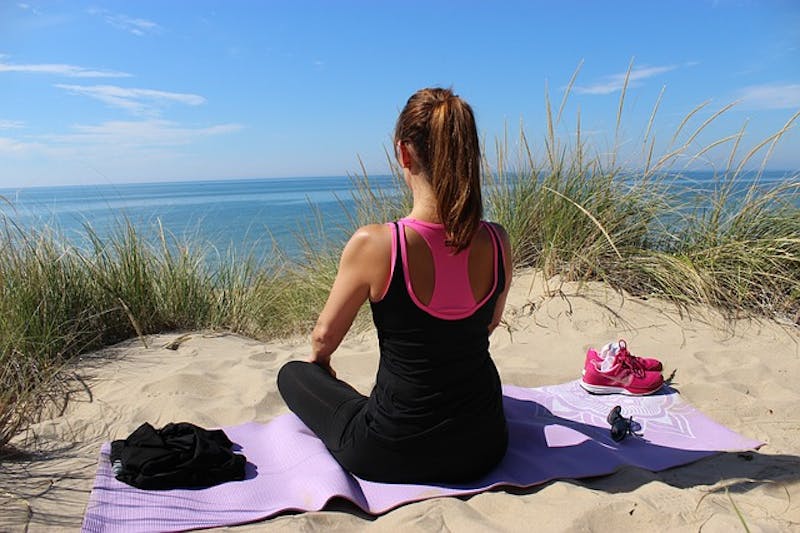 Last week, in honor of American Heart Month, we talked about how stress affects your heart health. This week, we want to break down how stress can prevent you from losing weight — or at least make it a lot harder.
We live in a time of stress. Whether this stress is real (a family trauma, for instance) or perceived (you just feel like you don't have the time to do ANYTHING) is irrelevant – a chronic state of stress wreaks havoc on your body and can prevent you from losing weight (and even cause weight gain!). Most people know that eating right and exercising are key components of weight loss; but stress is an often overlooked factor. If you feel like you're doing "everything right" yet you still can't lose weight, consider your stress level. Is it controlled? Are you doing anything to manage it? If you answered no to these questions, read on.
Stress Hormones
When you're stressed, your body produces a hormone called cortisol, which increases your body's storage of fat. Cortisol has a particularly profound effect on the fat around your midsection, which is called visceral fat. Having extra fat around your midsection is not just a cosmetic issue, it actually increases your risk of developing insulin resistance (which can lead to diabetes), nonalcoholic fatty liver disease, and heart troubles. That's why it's especially important to lower your stress levels, which in turn, can lower your cortisol levels.
Managing Your Stress
There are several things you can do to get your stress under control. You may feel like you don't have the time, but it's important to MAKE the time.
Do something you love every day. Taking a few minutes to really enjoy yourself every day is important to your health. It can be reading, writing, drawing, walking, playing with your pet, or just lying in the grass and looking at the sun. Whatever it is, just take some time to really wind down.
Consider yoga and meditation. Yoga and meditation are both scientifically proven to help reduce your stress levels. If you think yoga and meditation "aren't for you" give them a fighting chance. There is no right or wrong way to do either. It's all a personal experience – one that can significantly lower your stress (and cortisol) levels.
Make sure you're getting enough sleep. A lack of sleep not only increases your stress levels, it can mess with your hunger hormones. When you don't get enough sleep, it disrupts the action of two hormones – ghrelin (which is responsible for telling your body you're hungry) and leptin (which is responsible for telling your body you're full). When these hormones are out of whack, you're more likely to overeat. Aim for a minimum of 7 hours of sleep per night (8 to 9 is better).
Exercise not only directly contributes to weight loss, it indirectly contributes by reducing your stress levels, so your body is better able to handle cortisol. Spend at least 30 minutes (60 to 90 is better) doing something active. You don't have to walk on the treadmill inside the gym. You can join a kickboxing class or a work sports league.
Managing your stress levels is not just important for weight loss, it's extremely important for your health. Take the time TODAY to incorporate one of these stress reduction techniques into your life. Eventually, you can work up to doing all of them.
Now we want to hear from you. What's your favorite way to keep your stress levels in check?