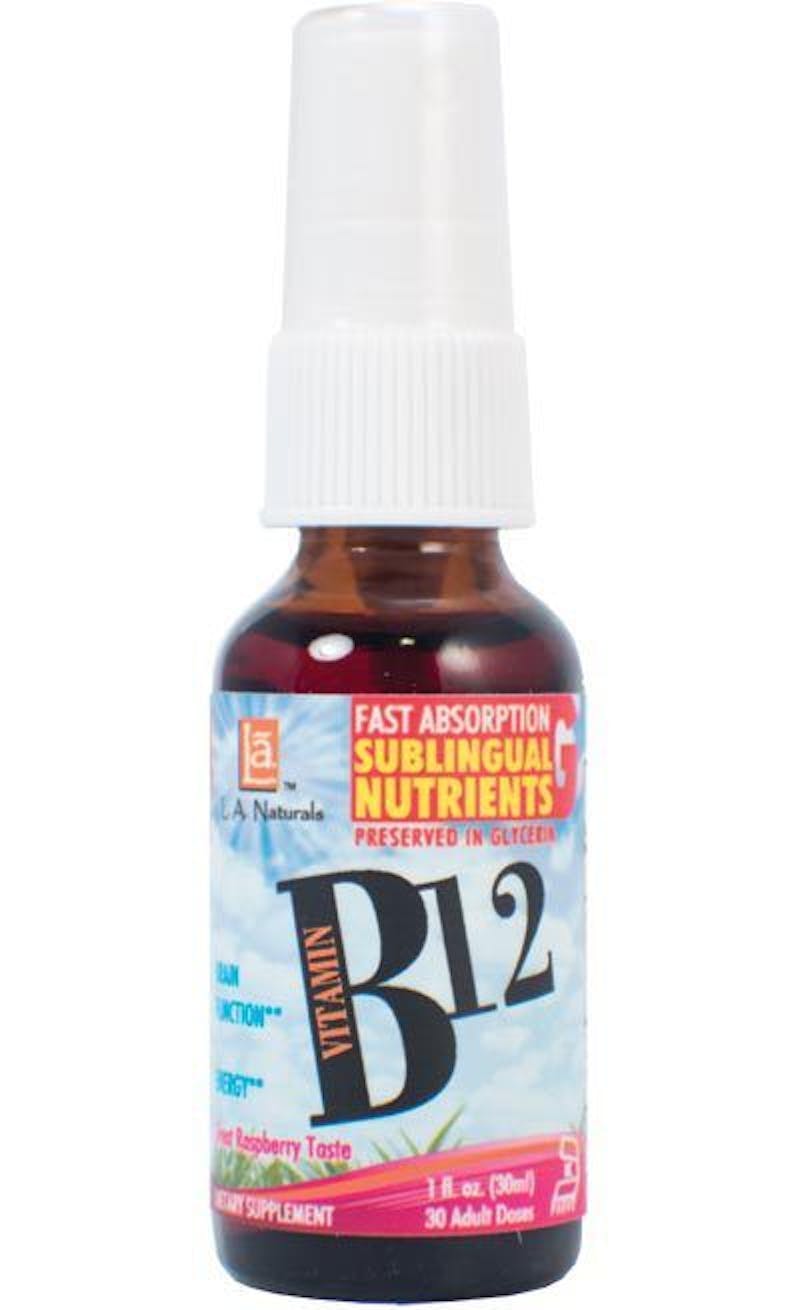 Vitamin B-12 is often referred to as the "energy vitamin" and rightfully so. Your body requires this water-soluble vitamin every day for a number of its functions. Some of those functions are energy production, making new blood cells and DNA, and creating myelin—the protective covering that surrounds your nerves and allows them to send signals to each other.
If you've been feeling "off", or even dealing with some chronic symptoms like fatigue, anxiety, difficulty balancing, memory loss, shortness of breath, numbness and/or tingling in your extremities (hands and feet), you may be dealing with a vitamin B-12 deficiency.
Research shows that one in four American adults currently have a vitamin B-12 deficiency. Nearly half have blood levels that are lower than optimal.
Who is Most at Risk?
Perhaps the most relevant risk group is anyone who is chronically stress, which right now, is most of us. Chronic stress also depletes vitamin B-12 levels, while low B-12 levels make you feel stressed, as well: a true double-edged sword.
Vegans and vegetarians also have a high risk of developing a vitamin B-12 deficiency. That's because the vitamin is found almost exclusively in animal products, like beef, lamb, salmon, scallops, poultry, eggs, milk, and milk products. Plant foods don't typically contain vitamin B-12, but most commercial breakfast cereals are fortified with the vitamin.
Other factors that put you at risk of developing a Vitamin B-12 deficiency include previous weight loss surgery, advanced age, and digestive conditions, like Crohn's disease or Celiac disease. Heartburn medications that lower acid production in the stomach can also decrease your ability to properly absorb vitamin B-12.
Vitamin B-12 Supplementation
Because there aren't a lot of foods that naturally contain vitamin B-12, and because deficiency is so common, supplementation is generally a good idea. That being said, not all vitamin B-12 supplements are the same. Some, like the sublingual vitamin B-12 spray we carry at Valley Medical, are more readily absorbed than others.
Sublingual means that you take the supplement by putting it under (sub) your tongue (lingual). Sublingual supplements may be in drop, spray, or tablet form. Regardless of form, the idea behind them is the same.
When you put a vitamin under your tongue, the vitamin gets moves directly into your bloodstream through the skin on the bottom on your tongue. This bypasses the digestive system, which is extremely helpful for those with digestive issues and those with severe vitamin B-12 deficiencies.
What are the Possible Benefits of B-12 Spray?
At Valley Medical, we offer L.A. Naturals Raspberry-Flavored Liquid B-12 sublingual spray at a great price of $17.99. The spray is free of gluten, dairy, soy, nuts, egg, and fish/shellfish and contains no artificial preservatives, sweeteners, or colors. It's also a suitable vitamin B-12 source for vegetarians. One bottle is about a month's (30-day) supply.
Vitamin B-12 spray is likely to:
Boost energy production*
Assist in the metabolism of carbohydrates, fat, and proteins*
Aid in maintenance of skin and mucous membranes, the cornea of the eye, and nerve sheaths*
Contribute to normal blood cell formation and DNA synthesis and repair*
Help with neurotransmitter (brain) function*
Promote a lower incidence and rate of cognitive decline in older adults (Clarke et al., 2007) *
Support healthy eyesight*
Contribute to cardiovascular health*
Who can Benefit from B-12 Spray?
Many people can benefit from the use of B-12 Spray, including:
Those who feel depleted of energy
Older adults
Those who do not like injections or have trouble swallowing pills
Those with acid reflux
How Should I Take B-12 Spray?
The manufacturer recommends that you shake well before using. Then, spray 3 times under the tongue two times per day. Of course, you should always consult your doctor before taking supplements and take them exactly as recommended.
Six sprays of our sublingual vitamin B-12 spray provides 1,000 micrograms of vitamin B-12.
What are the Possible Side Effects of B-12 Spray?
Most people do not experience side effects with B-12 Spray use. If you do experience adverse side effects, contact your physician immediately.
Certain medications may deplete the ingredients in B-12 Spray, including but not limited to:
Antibiotics
Anticonvulsants
Antidepressants
Anti-hyperglycemic
Corticosteroids
Diuretics
NSAIDs
Oral Contraceptives
Proton Pump Inhibitors & H-2 Blockers
Statins
You should not take vitamin B-12 spray in conjunction with any of these medications. Always consult your doctor before use, especially if you're on medication.
DISCLAIMER * These statements have not been evaluated by the Food and Drug Administration. This product is not intended to diagnose, treat, cure or prevent any disease.